GEN2 DC MANUAL MOTOR
April 1, 2022

GEN2 DC AUTOSTOP WIRELESS REMOTE MOTOR
April 1, 2022
GEN2 DC WIRELESS REMOTE MOTOR
$1,159.00 – $1,264.00
Product Code: GEN2-DCR
Manufacturer: Lift Tech Marine
Lift Tech Marine DC Wireless Remote Boat Lift Motor.  This will fit any boat lift that came with a wheel. This DC Wireless Remote boat lift motor comes with 2 blue remote controls to operate the lift.  It also has a blue control panel that you can use.  If you have a smart phone you can download the free Lift Tech Marine app and connect your boat lift to your phone by Bluetooth.  All DC motors require a battery.
Advanced motor with safety features built in that no other company has.
Comes with 2 Remote Controls and Bluetooth built in. Add up to 5 different cell phones and use your phone to control the lift. Our Bluetooth app even lets you rename the lift in-case you have multiple boat lifts.
Bluetooth FREE APP for Android and Apple.
Will fit ANY boat lift that has a wheel. Up to 7,000 pound capacity.
12 Volt / 24 Volt DC Batteries. Hook up one or two batteries.
Quick and easy install. All directions included.
Comes pre-wired for canopy light. Turn the canopy light on and off with the remote control. The canopy light will automatically shut off at 7 minutes.
Comes with a back up bit to lower or raise motor incase of a power failure.
Lift Tech Marine offers a 2 year warranty against manufacture defects on all of our boat lift motors.
Recommended battery 24 or 27 series Deep Cell Batteries.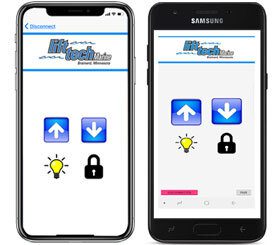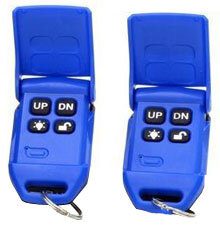 LOOKING FOR PARTS TO FIT YOUR BOAT LIFT?
| | |
| --- | --- |
| Add installation Kit? | AQUAMATIC, BEACH KING, BERTRAND 2019 AND OLDER, BERTRAND 2021-2022, BLUE DRUM, CAPTAINS CHOICE, CUSTOM PORTABLE, DAKA, DL 1200A, DL 1200B, DL 1500A, DL 1500B, DL1550, DL2500/3500 & FLOE, DL4000/4500/5500/7000, DOCK RITE, FEIGHNER, GREAT LAKES, HARBOR MASTER, HEWITT, HIGH & DRY, LAKESHORE (LSP), LAKESIDE, LORENZ, LUND (JB LUND), MAX, METALCRAFT, MIDLANDER, NEWMAN, NO INSTALLATION KIT, NORTHERN LIGHTS, NUCRAFT / CRAFTLANDER, PIER PLEASURE, PORTA DOCK, RATIO-MATIC, RED DRUM, RGC, RIDGELINE, SHELBY, SHOREMASTER, SHOREMATE, SHORESTATION, STARR, SUMMIT, VIBO, W.O.W. (WALKS ON WATER), WHISPER |
Related products
Product Code: GEN2-DCM
Manufacturer: Lift Tech Marine

$

824.00 –

$

924.00

Product Code: GEN2-DC AUTOSTOP
Manufacturer: Lift Tech Marine

$

1,294.00 –

$

1,399.00