GEN2 DC WIRELESS REMOTE MOTOR
April 1, 2022

GEN2 AC WIRELES REMOTE CONTROL MOTOR
April 1, 2022
GEN2 DC AUTOSTOP WIRELESS REMOTE MOTOR
$1,294.00 – $1,399.00
Product Code: GEN2-DC AUTOSTOP
Manufacturer: Lift Tech Marine
Lift Tech Marine DC Autostop Boat Lift Motor.  This will fit any boat lift that came with a wheel. This DC Autostop  boat lift motor comes with 2 blue remote controls to operate the lift.  It also has a blue control panel that you can use.  If you have a smart phone you can download the free Lift Tech Marine app and connect your boat lift to your phone by Bluetooth.  All DC motors require a battery.
The Auto-Stop unit is designed to automatically stop the lift at user defined upper and lower limits, preventing accidental over travel.
The Auto-Stop is our most advanced motor with safety features built in that no other company has.
The Auto-Stop boat lift motor is perfect for anyone having multiple users of the boat lift. Simply set the upper and lower level once and never have to worry about it again.
Comes with 2 Remote Controls and Bluetooth built in. Add up to 5 different cell phones and use your phone to control the lift. Our Bluetooth app even lets you rename the lift in-case you have multiple boat lifts.
Bluetooth FREE APP for Android and Apple.
Will fit ANY boat lift that has a wheel. Up to 7,000 pound capacity.
12 Volt / 24 Volt DC Batteries. Hook up one or two batteries.
Quick and easy install. All directions included.
Comes pre-wired for canopy light. Turn the canopy light on and off with the remote control. The canopy light will automatically shut off at 7 minutes.
Comes with a back up bit to lower or raise motor incase of a power failure.
Lift Tech Marine offers a 2 year warranty against manufacture defects on all of our boat lift motors.
Recommended battery 24 or 27 series Deep Cell Batteries.
Remember to order your install kit to match the winch on your lift.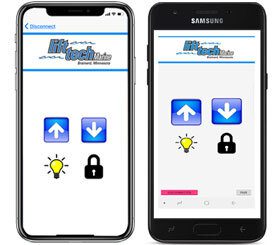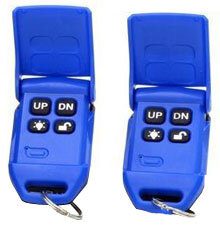 LOOKING FOR PARTS TO FIT YOUR BOAT LIFT?
=
| | |
| --- | --- |
| Add installation Kit? | AQUAMATIC, BEACH KING, BERTRAND 2019 AND OLDER, BERTRAND 2021-2022, BLUE DRUM, CAPTAINS CHOICE, CUSTOM PORTABLE, DAKA, DL 1200A, DL 1200B, DL 1500A, DL 1500B, DL1550, DL2500/3500 & FLOE, DL4000/4500/5500/7000, DOCK RITE, FEIGHNER, GREAT LAKES, HARBOR MASTER, HEWITT, HIGH & DRY, LAKESHORE (LSP), LAKESIDE, LORENZ, LUND (JB LUND), MAX, METALCRAFT, MIDLANDER, NEWMAN, NO INSTALLATION KIT, NORTHERN LIGHTS, NUCRAFT / CRAFTLANDER, PIER PLEASURE, PORTA DOCK, RATIO-MATIC, RED DRUM, RGC, RIDGELINE, SHELBY, SHOREMASTER, SHOREMATE, SHORESTATION, STARR, SUMMIT, VIBO, W.O.W. (WALKS ON WATER), WHISPER |
Related products
Product Code: GEN2-DCM
Manufacturer: Lift Tech Marine

$

824.00 –

$

924.00

Product Code: GEN2-DCR
Manufacturer: Lift Tech Marine

$

1,159.00 –

$

1,264.00