SINGLE HANGING ALUMINUM BOAT LIFT BATTERY TRAY
April 12, 2023

LIFT TECH MARINE BACK UP BIT
April 12, 2023
DOUBLE HANGING ALUMINUM BOAT LIFT BATTERY TRAY
$96.95
Product Code: DOUBLE HANGING ALUMINUM BOAT LIFT BATTERY TRAY
In stock
DOUBLE HANGING ALUMINUM BOAT LIFT BATTERY TRAY
This double hanging all aluminum Boat Lift Battery Tray is designed for Shore Station and Atlas Boat Lifts.  The tray hangs from The Shore Station's horizontal canopy poles and rests against the vertical boat lift pole. This double hanging battery tray will also work on other boat lifts.
Made from Alumimum and will not rust.

Wil hold up to two group 27 series batteries and plastic battery box. (Battery boxes sold separately)

High quality product.

Battery tray hangs from Horizontal poles of the canopy.

Stainless steel straps and self tapping screws included.

Includes a 12″ jumper wire to connect both batteries together in a series.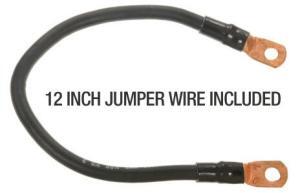 LOOKING FOR PARTS TO FIT YOUR BOAT LIFT?
Do to the high volume of calls and hold times we recommend
using our live chat for faster service.
Related products
Product Code: Regulator, Charge 12 Volt Battery
Manufacturer: Lift Tech Marine

$

85.00

Product Code: Solar Panel, 20 Watt 12 Volt Complete Kit
Manufacturer: Lift Tech Marine

$

499.00

Product Code: BACK UP BIT
Manufacturer: Lift Tech Marine

$

22.00