SINGLE ALUMINUM BOAT LIFT BATTERY TRAY
April 12, 2023

SINGLE HANGING ALUMINUM BOAT LIFT BATTERY TRAY
April 12, 2023
DOUBLE ALUMINUM BOAT LIFT BATTERY TRAY
$96.95
Product Code: DOUBLE ALUMINUM BOAT LIFT BATTERY TRAY POST MOUNT
In stock
SKU:

Double Battery Tray Post Mount
Category: ACCESSORIES
DOUBLE ALUMINUM BATTERY TRAY
This double all aluminum construction Boat Lift Battery Tray is universal and can mount to any type or brand of boat lift or dock pole. The tray can mount to the square, round (Shorestation / Atlas Boat Lifts)  or rectangle vertical posts. Perfect size for 2 batteries.
Made from Alumimum and will not rust.

Wil hold up to two group 27 series battery and plastic battery box. (Battery box sold separately)

High quality product.

Mounts to any post or frame.

Stainless steel straps and self tapping screws included.

Includes a 12″ jumper wire to connect both batteries together in a series.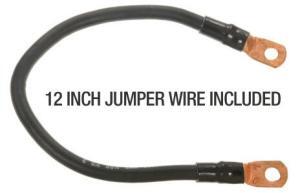 LOOKING FOR PARTS TO FIT YOUR BOAT LIFT?
Do to the high volume of calls and hold times we recommend
using our live chat for faster service.
Related products
Product Code: Solar Panel, 20 Watt 24 Volt Complete Kit
Manufacturer: Lift Tech Marine

$

499.00

Product Code: Cover, Gen 2 Motor Cover
Manufacturer: Lift Tech Marine

$

86.00

Product Code: Remote, Blue
Manufacturer: Lift Tech Marine

$

47.00