GEN2 AC AUTOSTOP MOTOR
April 1, 2022

Off Season Storage Cover for Lift Tech Marine Motors
May 17, 2022
Black Keys for Lift Tech Marine motors
$16.00
Product Code: key, Black QTY 2)
Manufacturer: Lift Tech Marine
50 in stock
Replacement keys for Lift Tech Motors.
This Lift Tech Marine Key will fit all Lift Tech Marine motors that they black circle around the key hole. See image below.
This Lift Tech key will not fit Lift Tech Marine boat lift motors that have a key switch with a flap you lift up.
Comes with 2 keys.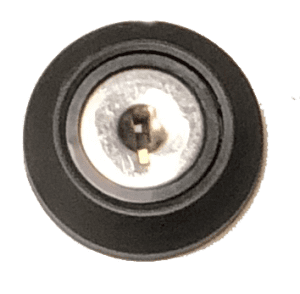 LOOKING FOR PARTS TO FIT YOUR BOAT LIFT?
| | |
| --- | --- |
| Add installation Kit? | AQUAMATIC, BEACH KING, BERTRAND 2019 AND OLDER, BERTRAND 2021-2022, BLUE DRUM, CAPTAINS CHOICE, CUSTOM PORTABLE, DAKA, DL 1200A, DL 1200B, DL 1500A, DL 1500B, DL1550, DL2500/3500 & FLOE, DL4000/4500/5500/7000, DOCK RITE, FEIGHNER, GREAT LAKES, HARBOR MASTER, HEWITT, HIGH & DRY, LAKESHORE (LSP), LAKESIDE, LORENZ, LUND (JB LUND), MAX, METALCRAFT, MIDLANDER, NEWMAN, NO INSTALLATION KIT, NORTHERN LIGHTS, NUCRAFT / CRAFTLANDER, PIER PLEASURE, PORTA DOCK, RATIO-MATIC, RED DRUM, RGC, RIDGELINE, SHELBY, SHOREMASTER, SHOREMATE, SHORESTATION, STARR, SUMMIT, VIBO, W.O.W. (WALKS ON WATER), WHISPER |
Related products
Product Code: GEN2-ACM
Manufacturer: Lift Tech Marine

$

829.00 –

$

929.00

Product Code: Cover, storage
Manufacturer: Lift Tech Marine

$

25.00

Product Code: GEN2-AC AUTOSTOP
Manufacturer: Lift Tech Marine

$

1,271.00 –

$

1,445.00