LIFT TECH MARINE GEN2 AC AUTOSTOP MOTOR
April 1, 2022

Off Season Storage Cover for Lift Tech Marine Motors
May 17, 2022
Black Keys for Lift Tech Marine motors
$8.00
Product Code: key, Black QTY 1
Manufacturer: Lift Tech Marine
In stock
Replacement key for Lift Tech Mairne Motors.
This Lift Tech Marine Key will fit all Lift Tech Marine motors that they black circle around the key hole. See image below.
This Lift Tech key will not fit Lift Tech Marine boat lift motors that have a key switch with a flap you lift up.
Comes with 1 key.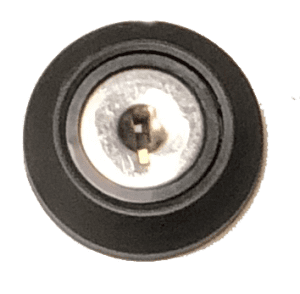 LOOKING FOR PARTS TO FIT YOUR BOAT LIFT?
Do to the high volume of calls and hold times we recommend
using our live chat for faster service.
Related products
Product Code: Regulator, Charge 12 Volt Battery
Manufacturer: Lift Tech Marine

$

85.00

Product Code: Remote, Black 2014 Slider
Manufacturer: Lift Tech Marine

$

47.00

Product Code: DOUBLE HANGING ALUMINUM BOAT LIFT BATTERY TRAY

$

96.95